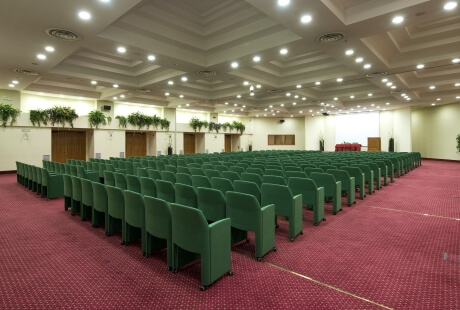 A unique setting for business or social events, banquets, presentations or board meetings. Our "Ballroom Valadier" accommodates up to 500 participants (theater style), has a dedicated ample backstage which sets the ideal location for beauty contests, press conferences, gala dinners and any venue that deserves a classy environment:
Valadier A (300 sqm, up to 180 persons)
Valadier B (300 sqm, up to 250 persons)
With direct access from the garage, the hall has a large backstage area consisting of 3 dedicated rooms and facilities and a modern control room.
5 microphones available: 3 handheld and 2 headset microphones.